Hello everyone! It's the start of a new month and I suppose you guys realise that it's time for a new wish! We're not late this time because Calliwen actually reminded me to do it! Also, joining us in wishing for the first time will be the newest addition to the team, keiCho!
Calliwen: 
I just finished Servant X Service and I'm totally digging Yu-kun! I don't usually go crazy over characters from anime. The last time was Kotetsu from Tiger & Bunny! In any case Kotetsu was rather easy to be produced as a figure but I find Yu-kun it's impossible. I mean, he's in plain clothes, and there's nothing outstanding about him if he were to be made into a figure. But I love his character so, so, much that I just want him beside my table, NOW!
Dom: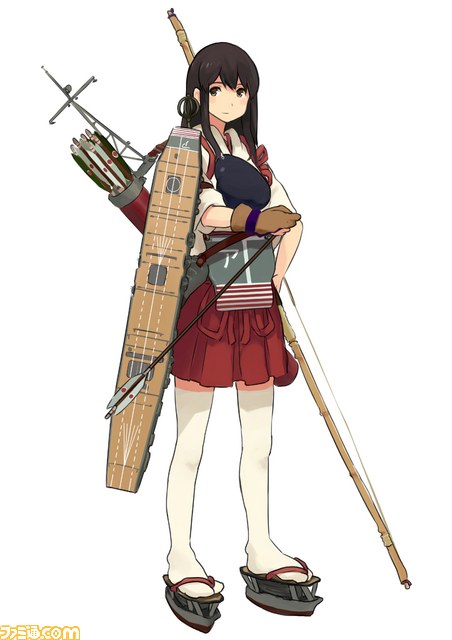 Kantai Collection is pretty hot right now, with the Shimakaze Nendo being sold at an alarming rate everywhere, but what I'm really searching for is a full scale Akagi PVC. I love her to bits and remember my previous post where I professed a liking for huge weapons? She has one, a Kyudo bow coupled with a perfectly matched traditional kyudo uniform. This PVC, if it will ever be made at all, will be a little bit tricky.
keiCho: 
One of my favourite anime that i have watched has to be Guilty Crown ( I do love redjuice's designs ) and yes even though there has been a Figma Inori , Nendoroid Inori and the scaled figure by Good Smile Company, I really want a better looking Inori in a scaled figure as Good Smile Company kinda screwed up the previous one. The facial expression just looks soooo wrong. I really hope someone would release a MUCH better one ( Alter please :X )