And we're back with our monthly wishes of PVC! Do let us know what you guys wish for too as it'd be boring if we just gave only our opinions! With AFA incoming, we do hope that most of you are done with your preparations of cosplay, lightsticks and herbal tea! Most importantly, ARE YOUR WALLETS READY?!
Dom:
Credits to しらび Pixiv ID: 216403
Well as you may (or may not) have known, I've been pretty much hooked on Monster Hunter 4 since it was released and of everyone inside to be made into a nice scaled PVC, I've picked the lovely quest giver.
Why her? She's about as useful as using a fork to eat soup. Her armor set is tough as hell to make and is completely useless. (For those that play and want to know, it gives Cat Commander and Outdoor Expertise, something to that extent, my translation isn't very good.). BUT, MH is about the fashion as much as it is about armor and weapon functionality, so much so that my friend has come up with an alternate name for the game, "Fashion Hunter". Therefore, in terms of aesthetics and cuteness level, this ranks just about the top, beating even the much loved Kirin armor.
 Wendy:

This month's wish is a bit special. Ever since I saw the very beautiful Dark Angel Olivia and how that characters from card games could be made into a figure, I'm hoping that characters from Guardian Cross would be picked up.
I've been playing this particular game for a year now, and I must say some of the character designs are lovely. I know it's an old game though, heck, Square Enix is already making another similar game called Deadman's Cross.
Manufacturers seem to like characters with variety, so I specially picked up Banshee who has a couple of designs being made into cards for different occasions. (Halloween, Christmas) Anyone done is fine, I'm sure the details will be nice enough! 
However since the game is from Square Enix, it will probably be a bit expensive to produce the figure. Oh well. 
Psst, for iPhone users, if you are thinking of starting the game please use my invitation code! MJ90287. It's caps sensitive 😡 Thanks! 
KeiCho: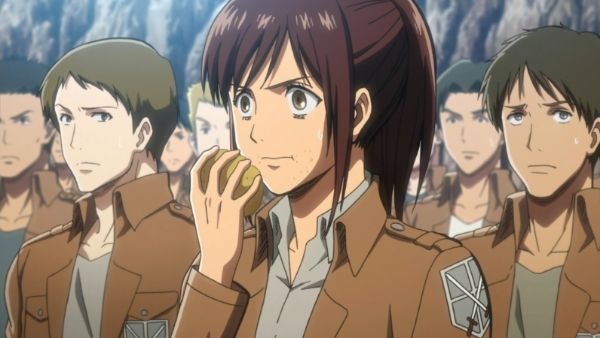 Well, i'm sure alot of people have gotten their dose of Mikasa , Eren and Levi, with all the Figmas and PVCs coming out ( I'm considering the RAH Mikasa too >.< )
But I'm very sure there are lots of people who are wanting a  Sasha Nendoroid right?? I so badly want to slap that epic Tomoko ( Watamote ) expression on it, just to see how comical it turns out. That's the fun part with Nendos, you can swap the parts around for maximum fun! And also, for those who have yet to get the Tomoko, you can preorder it here at Toycoin: Nendoroid Tomoko Kuroki
Don't miss it! This Nendoroid has one of the funniest expressions I've seen in awhile!