What we have today is 2014's version of Racing Miku! Yes Hatsune Miku! She's made by Good Smile Racing, a sister/child company of Good Smile Company to fund their president's hobby for car-racing. They have different designs of Miku every year, usually there's a team to it.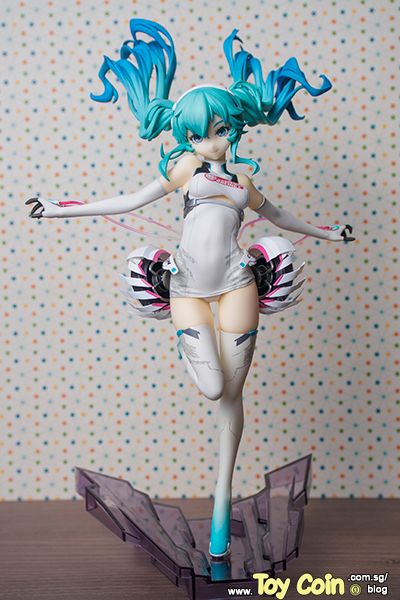 Initially, didn't like the design because I find her too futuristic. However, after unboxing her I think she look decent. It's fascinating how they are able to make her to look exactly like the illustration.
Expression nailed right.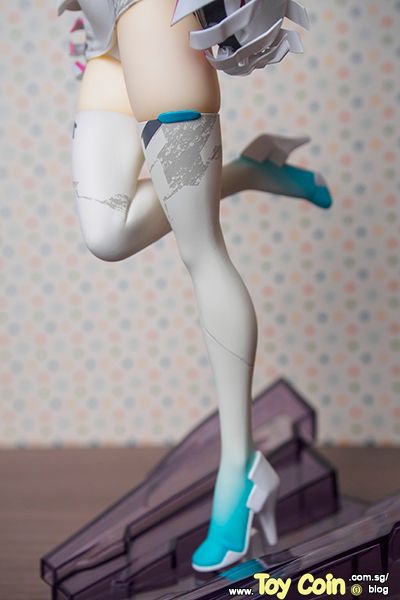 She is only supported by one leg. Recently, figures made of high quality so you don't have to worry about her being Michael Jackson.
I like how the stocking/shoe made a squeeze on her thighs.
Her entire outfit has names of other manufacturing companies. Ambassador for all brands, this Miku.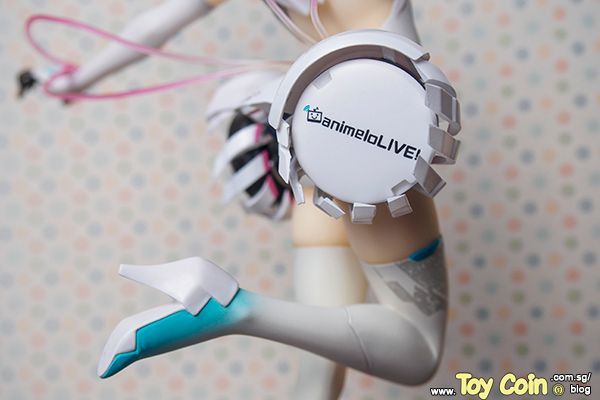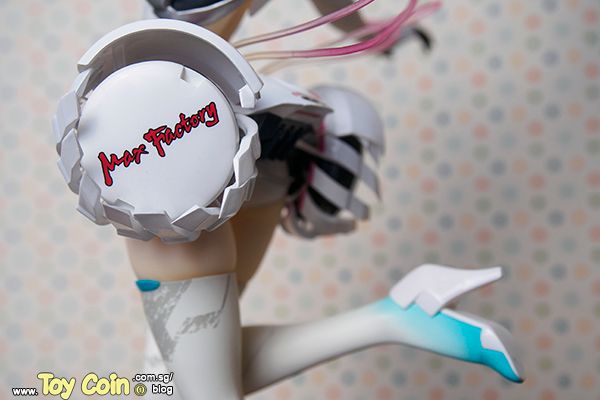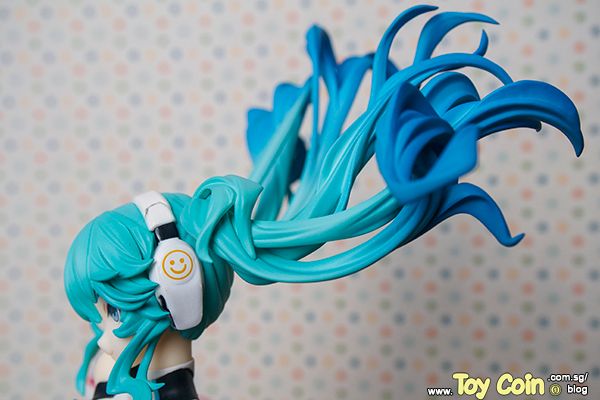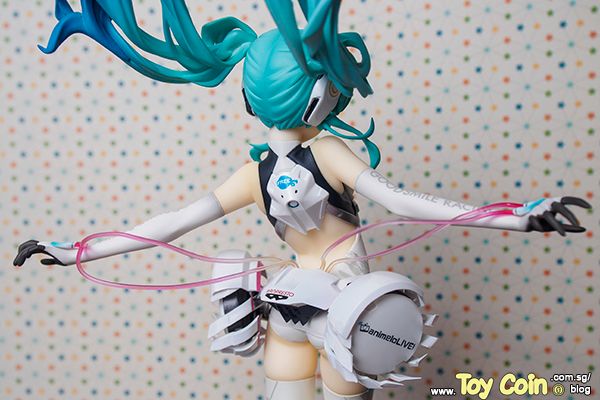 How many brands have your spotted so far?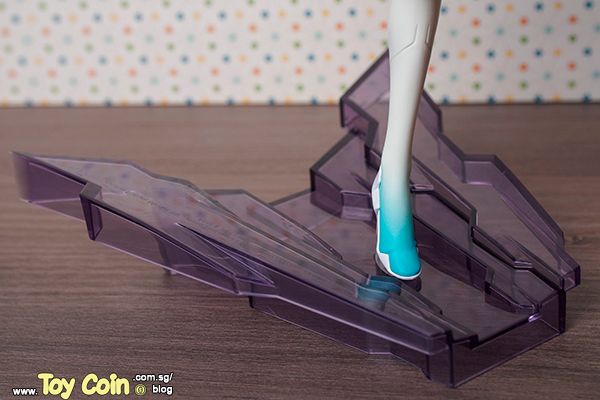 The base also has a futuristic touch to it.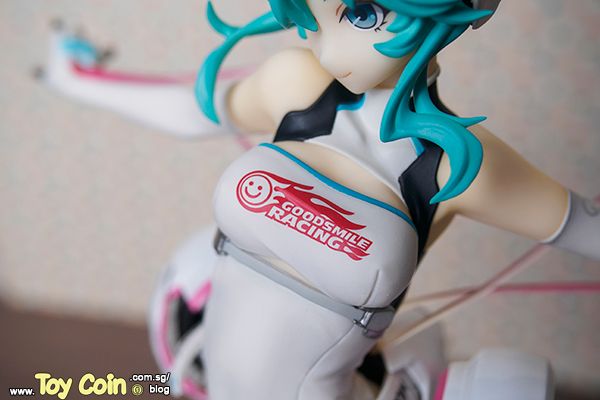 The patch that has the tubes connected is to be attached manually to the back of the hand.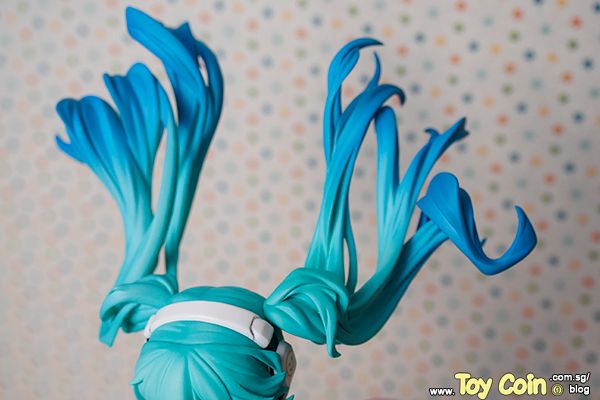 I think the hair is the most important part of this figure. It made her look like she's running at a high velocity for her hair to flow back like that. Very suitable for a race queen mascot I must say.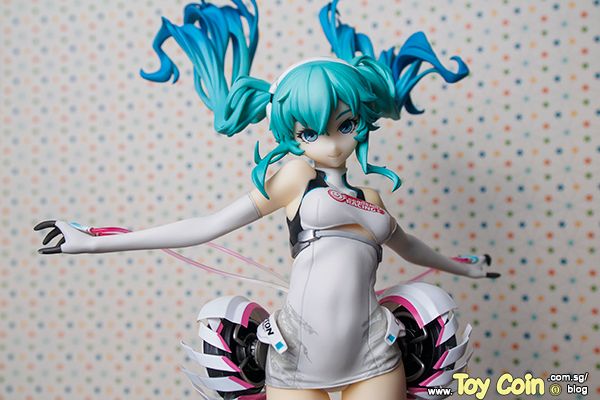 She's a little small, but Good Smile didn't forsake any of the details. The wheel-like things on her hips has sharp edges too, it's almost fragile, so beware when trying to attach the wheels on. It's simple, just that we were afraid we might accidentally break it. (We borrowed this figure after all!)
That's all for today! Till next figure!
I'm pretty much behind every email that you receive from ToyCoin. Started figure collecting in 2009. Initially wanted to start a hobby with my boyfriend (who is concurrently my husband) and found out that he's a collector of all sorts. I figured I need to start collecting something too, and into the world of Nendoroids I dive. I love pretty things and I find figurines really attractive. Regardless of anime as long as the figure is attractive I'm drawn to it. It's like a natural reaction to me.

I also blog most of the stuff here, along with my editor Jerry and my photographer Keith. 🙂