If you've remembered a certain Momo that we've reviewed, you might have an impression that I was floored by her.
We have here today is Mea Kurosaki from the same series, To Love-Ru, made by the same manufacturer, Max Factory. I did not get the same effect from Mea, like how Momo did to me. Maybe because Momo placed the benchmark for my expectations. However, she is still a masterpiece, nevertheless.
I wonder if I'll ever see Yami being made. She is one of the popular characters after all. Not to mention she is Mea's older sister as well.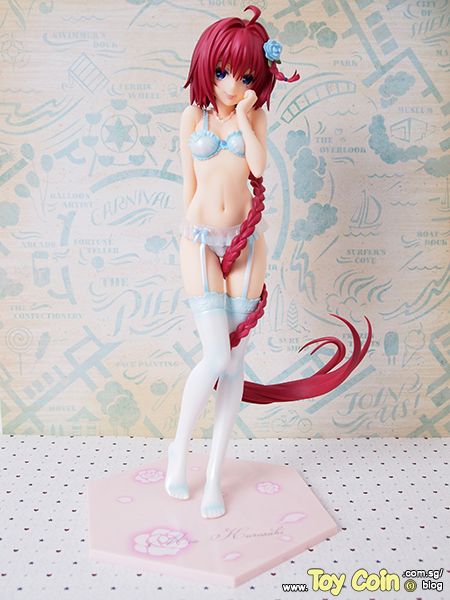 Simplicity is the best perhaps. Though I feel that they ought to give her the wedding veil like how they gave Momo.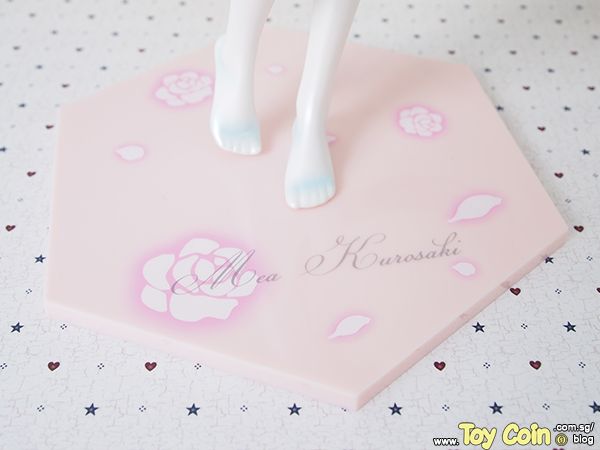 Simple and sweet base fitting for a bride. :3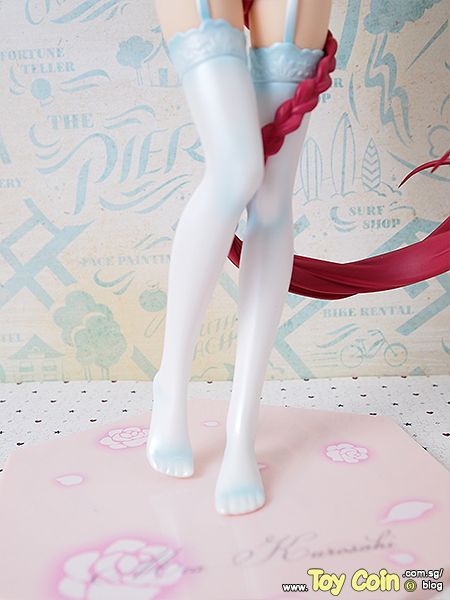 Oh I like the shadings of the stocking. Shows where the toes are.
Her braids twirls around her thighs which is simply sensational! The pantsu also has nice frills. This is probably the only detail I like about the figure other than that cheeky look that she's giving.
Simple lingerie unlike the one for Momo. Momo had a very detailed corset that I fancy :< No love for Mea perhaps? Maybe it's a character profiling thing?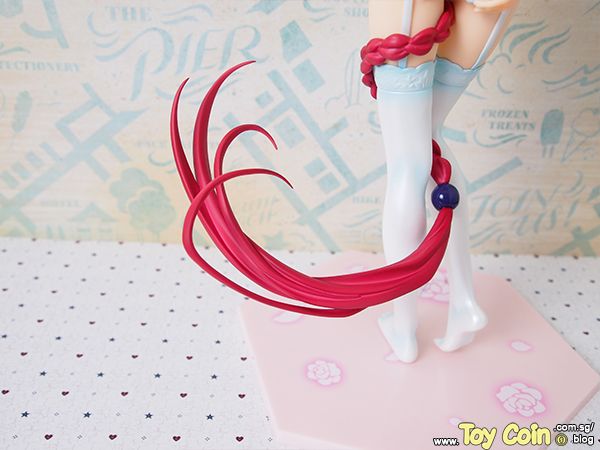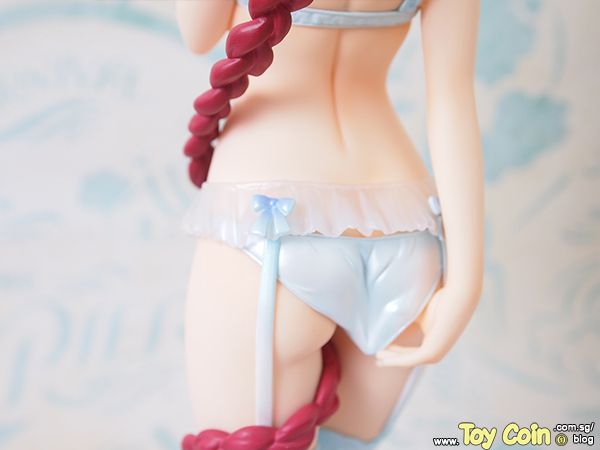 Gasp, don't do that in public Mea!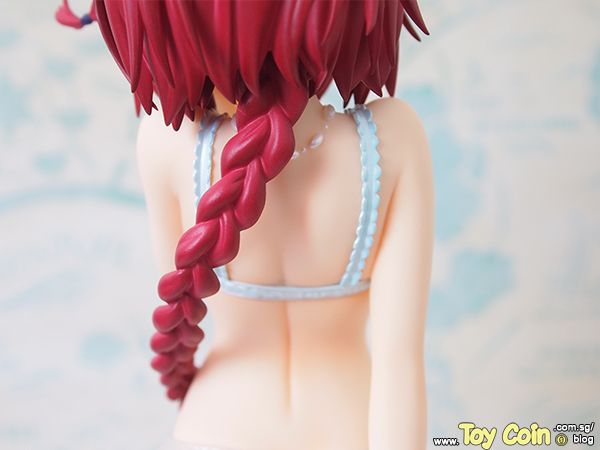 Her usual violet hair clip was replaced by a rose. To fit with the design perhaps?
That cheeky look is perfect.
We still have Mea in stock. If she has tickled your fancy. You can buy it from our website here.
If you have been following us for a while, you'd probably know that KeiCho is on break still so I've been doing the photos and the blogging for several posts for now. T_T It's really time-consuming but I'm still enjoying the process, I hope you guys enjoy the pictures we took too.
Till next figure!
I'm pretty much behind every email that you receive from ToyCoin. Started figure collecting in 2009. Initially wanted to start a hobby with my boyfriend (who is concurrently my husband) and found out that he's a collector of all sorts. I figured I need to start collecting something too, and into the world of Nendoroids I dive. I love pretty things and I find figurines really attractive. Regardless of anime as long as the figure is attractive I'm drawn to it. It's like a natural reaction to me.

I also blog most of the stuff here, along with my editor Jerry and my photographer Keith. 🙂