At long last! My collection of girls from The Seven Deadly Sins is completed! (Technically, if you count there were only 7 sins, yes my collection is complete!)
Satan is clothed in red all over, and she emits this aura of mightiness, similar to that of Saber's from Fate/Stay Night, I must say. Red wasn't my favourite color, but the details that comes with it is just too pretty! Good Job, Orchid Seed!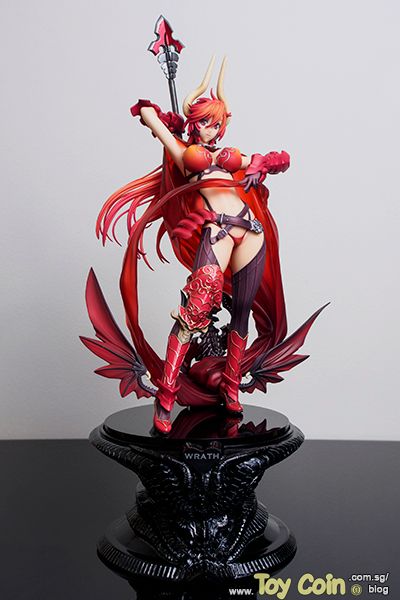 Figures these days are so big, that I could hardly find any background that could fit them anymore 🙁 My white wall doesn't do them justice.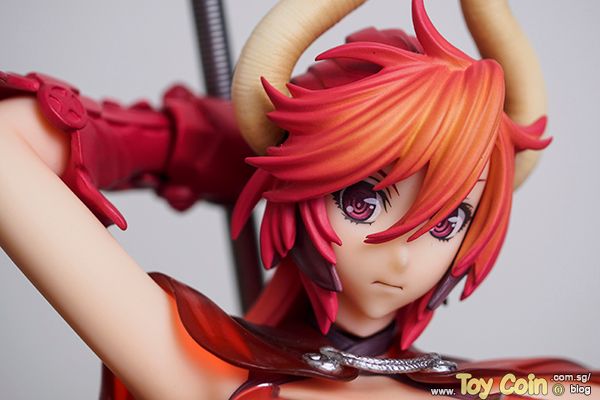 The serious face!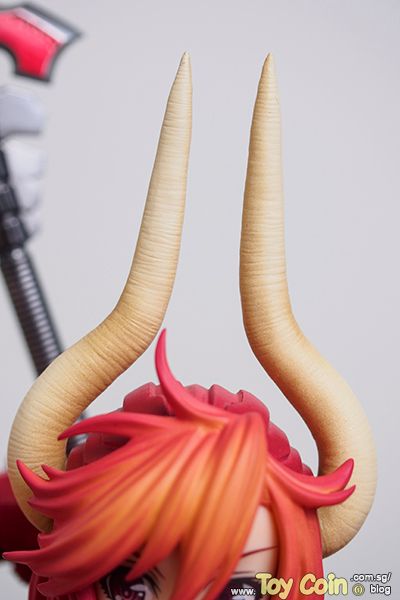 Look at the details on the horns. They look real don't they?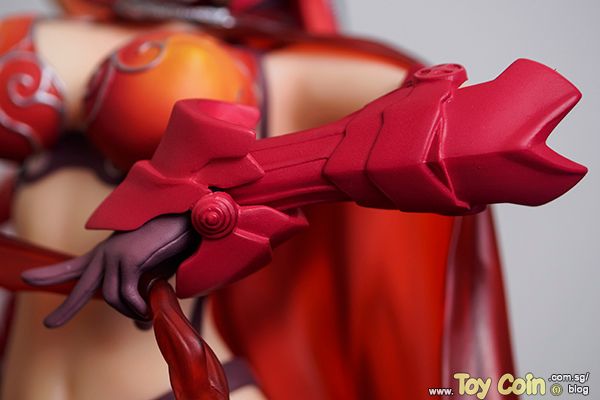 Yup, red everywhere. I think red is very fitting for a demon. Beautiful red.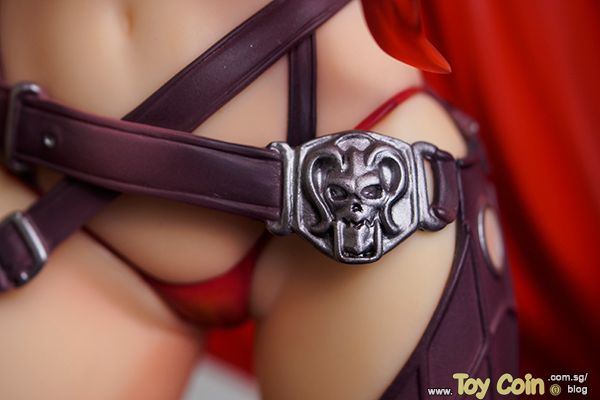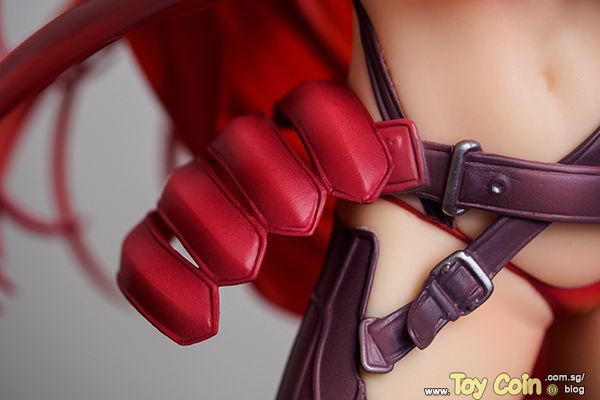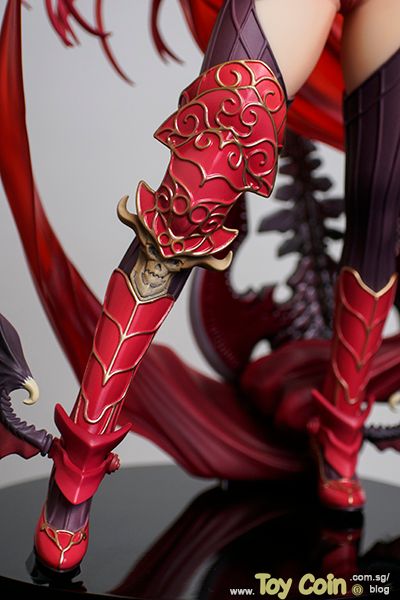 Oh gosh look at her leg armour!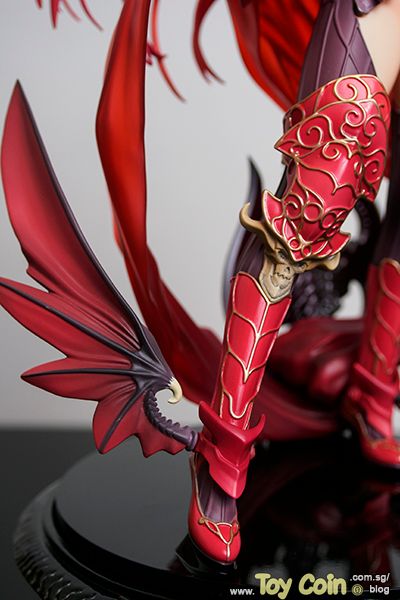 On a closer look you can see there's zero paint job errors. Very impressive!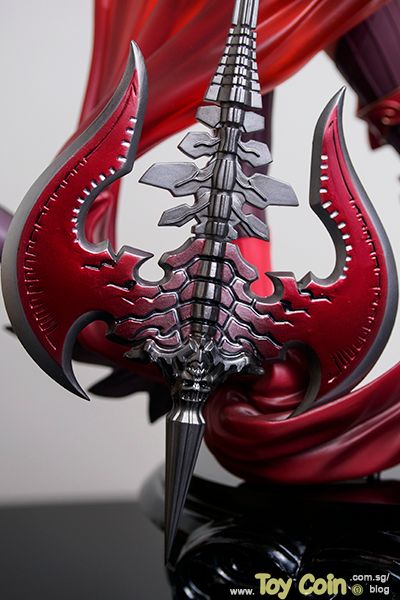 Her weapon is beautifully sculpted!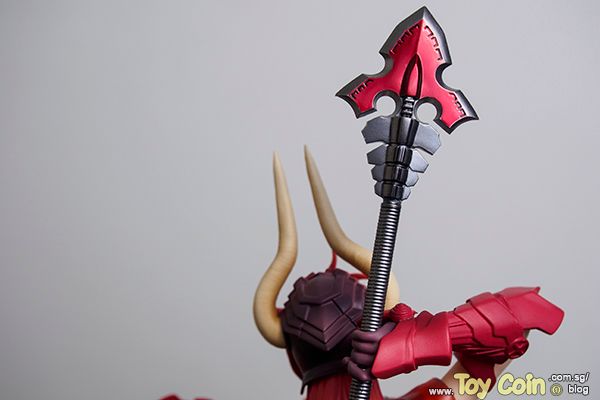 You probably wouldn't know it from the picture but I broke the top part of her weapon. Q.Q The entire series requires a pair of dainty hands which I obviously don't have. I've broken parts from 2 figures at least up to date.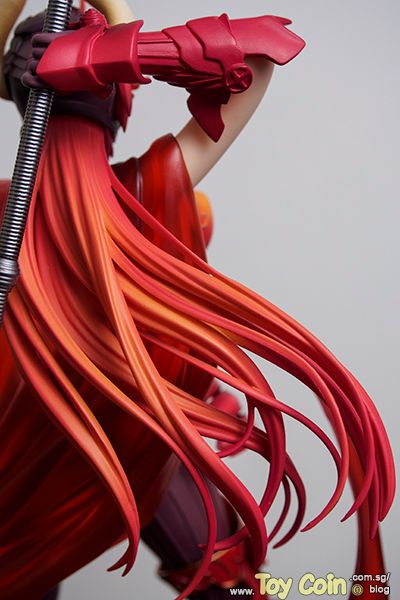 Her scarf is translucent, if case you couldn't see well from the picture.
Basically she has a whole load of details worth praising and commenting on!
She comes with the standard base that comes in many colors for the rest of the girls. Satan's color is black, and black matches well with red!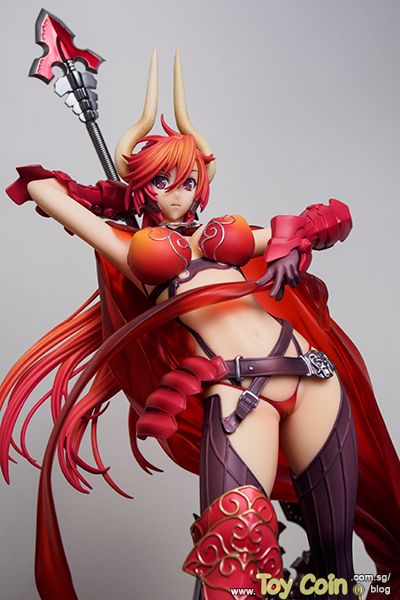 So what do you think of her? I think it's worth to collect all the girls so far, none of them disappointed me. I hope you enjoyed them as much as I do!
Till next figure!
I'm pretty much behind every email that you receive from ToyCoin. Started figure collecting in 2009. Initially wanted to start a hobby with my boyfriend (who is concurrently my husband) and found out that he's a collector of all sorts. I figured I need to start collecting something too, and into the world of Nendoroids I dive. I love pretty things and I find figurines really attractive. Regardless of anime as long as the figure is attractive I'm drawn to it. It's like a natural reaction to me.

I also blog most of the stuff here, along with my editor Jerry and my photographer Keith. 🙂