Phat Company has previously released a few figures from THE IDOLM@STER. Unfortunately none of them had caught my interest, but Miki Hoshii did!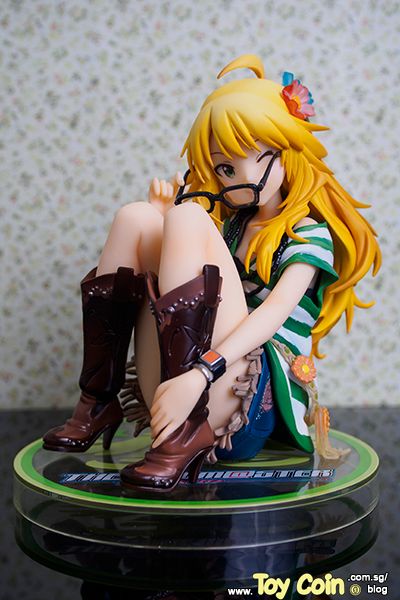 I really like the color combination! Look at how lovely it turned out! Being blonde sure have its perks!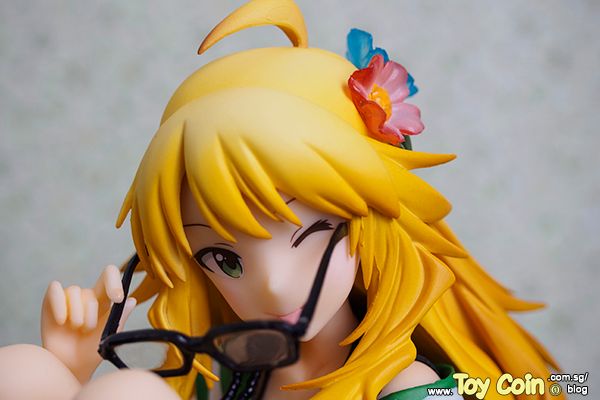 She was surprisingly detailed for a small figure. Her wink added a nice touch don't you think?
The flowers on her are not her best feature, but I still like how they managed to blend the colors out nicely.
I like how the fingers were made to hold the specs comfortably!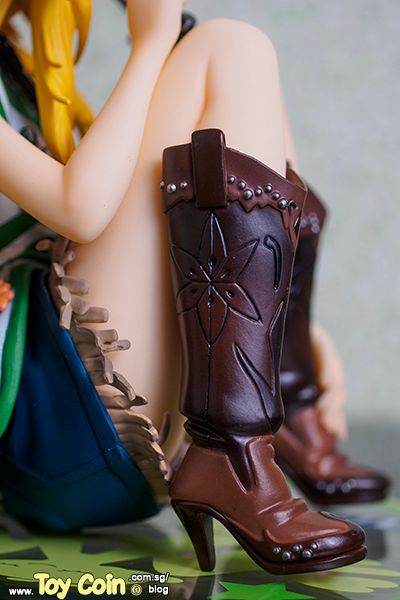 The boots are nice! Like the details on them.
Wow, you can see effort has been done on the hair.
Usually other manufacturers made the hair into one lump mould if you get what I mean. Not much of hair ends can be seen. But for Miki here, many hair ends can be seen.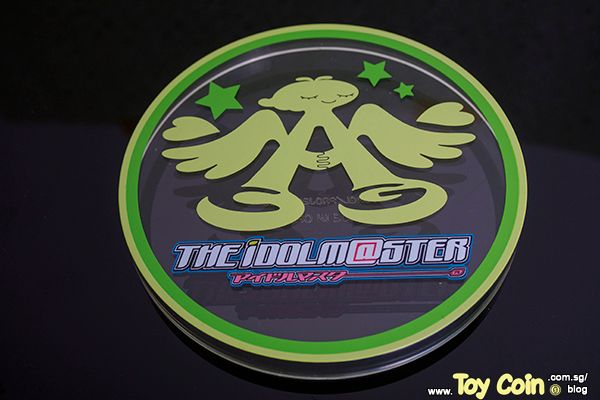 Nice base! She can do without her base too since she's made in a sitting position.
Bonus! Without her specs she still look as cute.
I did not watch THE IDOLM@STER nor I followed the series, but I believe Miki Hoshii is one of the more popular characters in the show! You should really get her if you could, the figure is amazing and affordable!
Till next figure!
I'm pretty much behind every email that you receive from ToyCoin. Started figure collecting in 2009. Initially wanted to start a hobby with my boyfriend (who is concurrently my husband) and found out that he's a collector of all sorts. I figured I need to start collecting something too, and into the world of Nendoroids I dive. I love pretty things and I find figurines really attractive. Regardless of anime as long as the figure is attractive I'm drawn to it. It's like a natural reaction to me.

I also blog most of the stuff here, along with my editor Jerry and my photographer Keith. 🙂