What's the hottest, most sensational anime currently?
Love Live! School Idol Project! no doubt about it!
Everyone, even those who I did not expect to start on Love Live, started raving about this series.
I personally have watched it, it was ok I feel. Idol anime don't rub into me very much but I do understand why people like it so much. The storyline is stable, they have nice songs, the series even took it to another level by releasing the mobile game in English, that's enough to get people hooked!
Not to mention the series is generally quite a happy one. Everyone likes positivity. They made you feel happy too.
We have here is the first character, Honoka Kosaka, made into a scaled figure, by Good Smile Company. I'm wondering if they are releasing continuing the lineup because it's been a while since another character is announced. The Nendoroids are going on strong though.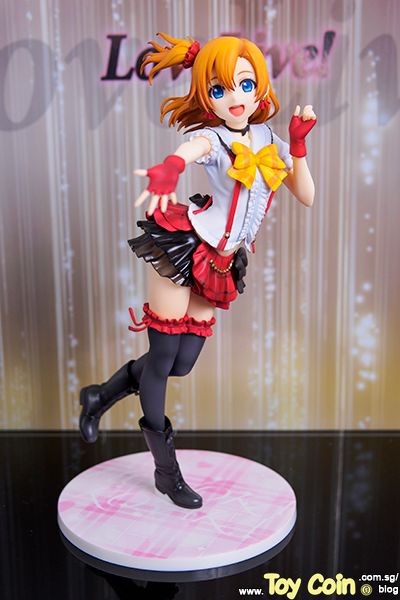 Honoka Kosaka is the main protagonist of the anime, who started μ's just because she thought it was a good idea to attract more students to enroll her school so that the school would not close down. So young with such a notable dream. I approve.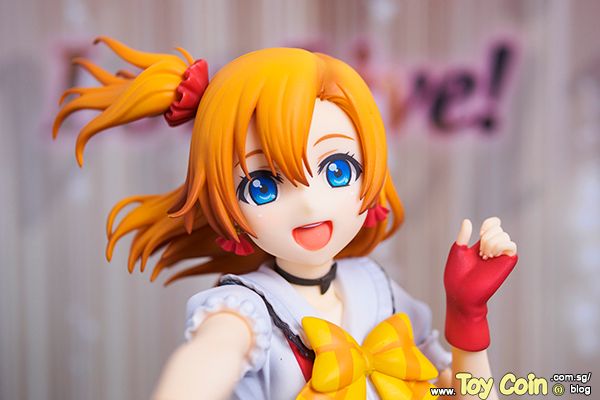 So cheery! They decided to give the first opening theme outfit a Good Smile treatment.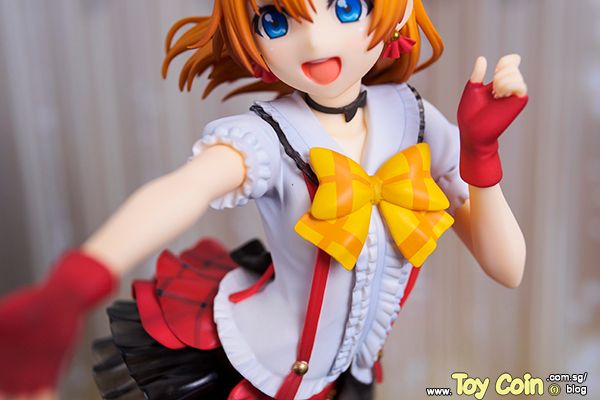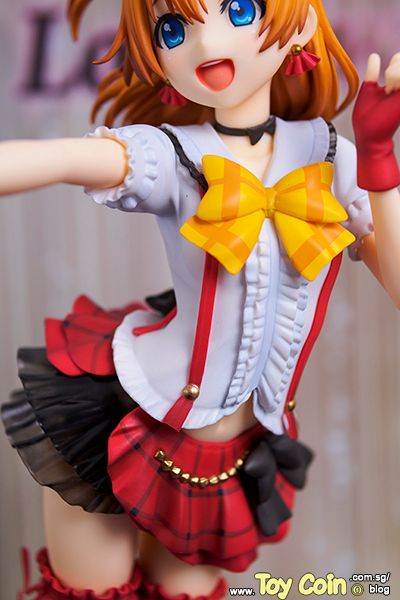 There's a word to describe such style. Punk Rock? Reminds me one of LiSa's style, don't you think so?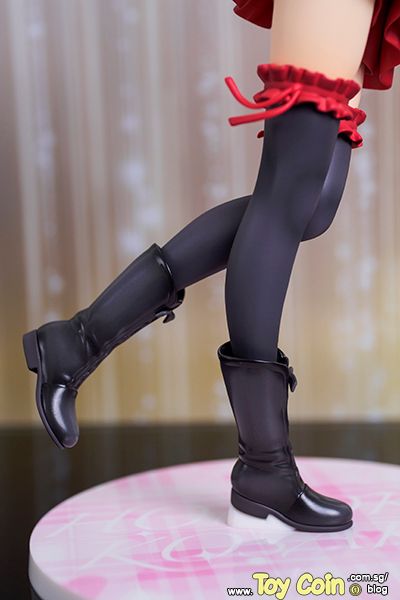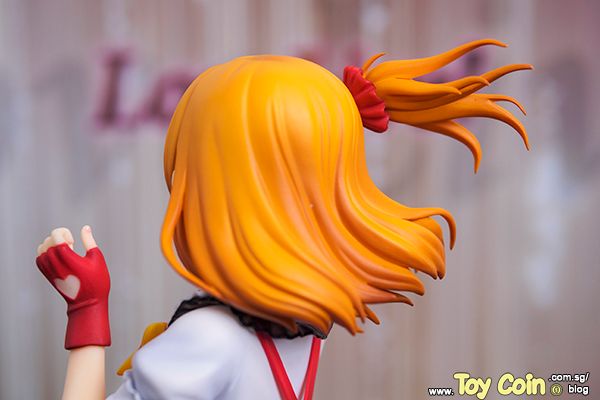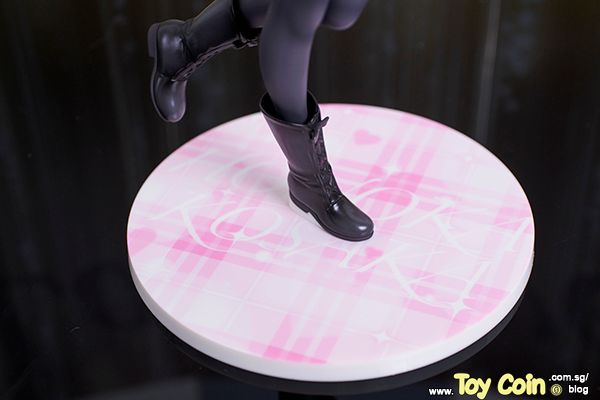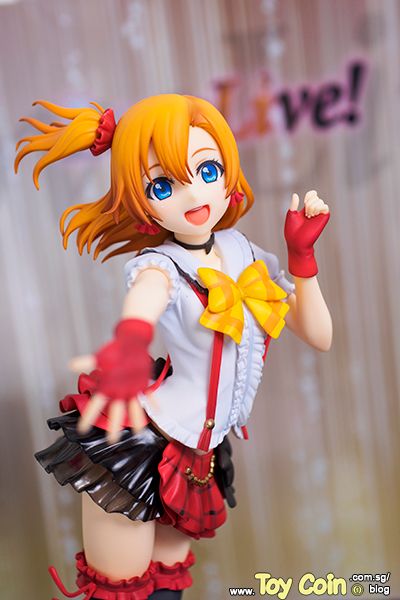 She's a simple figure, nice outfit, but nothing much to talk about. I find her pose a little awkward, it would be much better if she were to stand straight. That's idol dynamics for you.
Out of stock for her. she's really really high in demand due to the popularity of the series so do try to secure one if you want to start!
See you next figure!
I'm pretty much behind every email that you receive from ToyCoin. Started figure collecting in 2009. Initially wanted to start a hobby with my boyfriend (who is concurrently my husband) and found out that he's a collector of all sorts. I figured I need to start collecting something too, and into the world of Nendoroids I dive. I love pretty things and I find figurines really attractive. Regardless of anime as long as the figure is attractive I'm drawn to it. It's like a natural reaction to me.

I also blog most of the stuff here, along with my editor Jerry and my photographer Keith. 🙂