We have Noel Vermillion Distortion Drive Mode here by Amakuni for review today! Coming from the series BlazBlue, she's rather popular since she has several PVC treatments so far, including Vertex and an action figure by Bandai. I guess being the main heroine also helps.
You guys may feel she's familiar. That's right, Amakuni did produced another Noel Vermillion earlier with the same pose. Same same but different!
Noel Vermillion Distortion Drive Mode is definitely more eye catching with it's special effects, but I prefer the older release of her where her hair was kept neatly in her cap. We can't have best of both worlds I guess.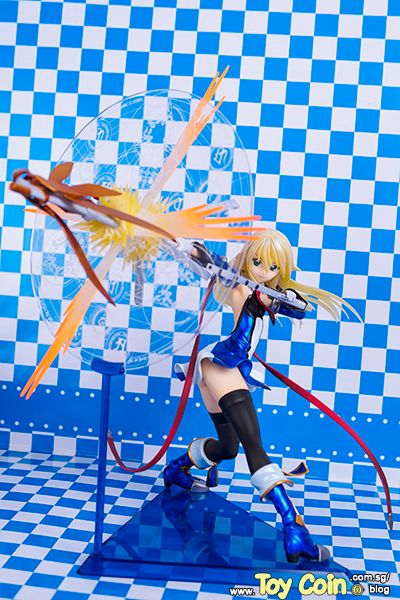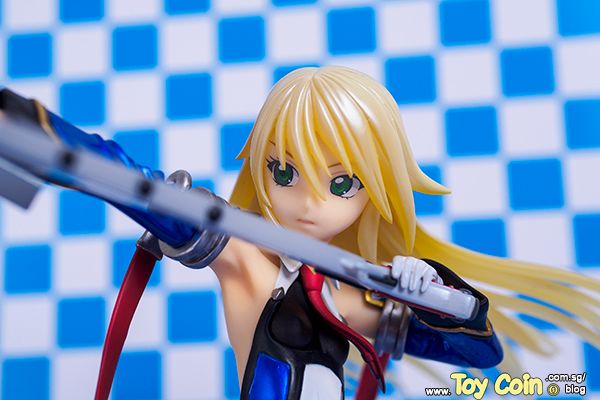 Amakuni's quality can be on par with Alter I must say. It has slowly became one of my favourites, with many awesome releases, including a series that I'm personally collecting, "The Seven Deadly Sins"
Bang bang!
Awesome paint job and quality!
Nice bare back.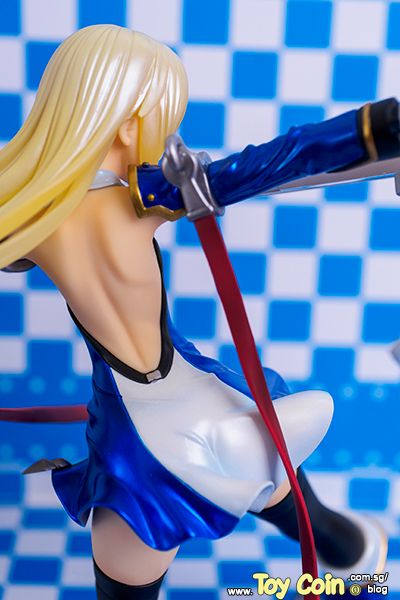 Loving the details. Much effort can be seen in creating this part of the figure.
Not many a time I see a triangle base for a figure.
Her weapon effect has a stand supporting it. The stand has to be there, if not Noel will seem like she's aiming something at a lower level which is not what it's intended for.
PVC figures all have one common enemy which is gravity.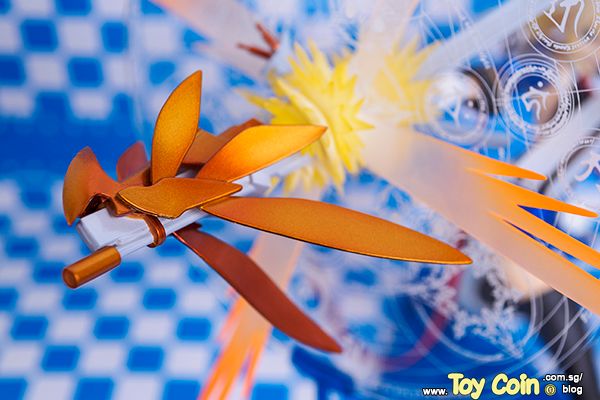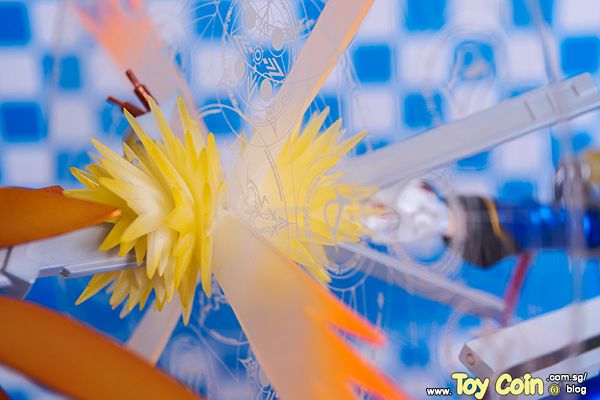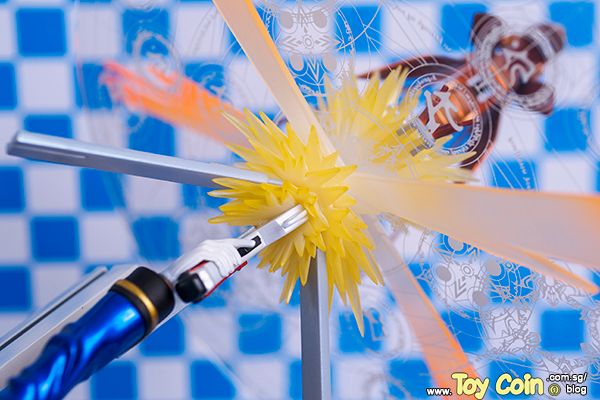 Boom!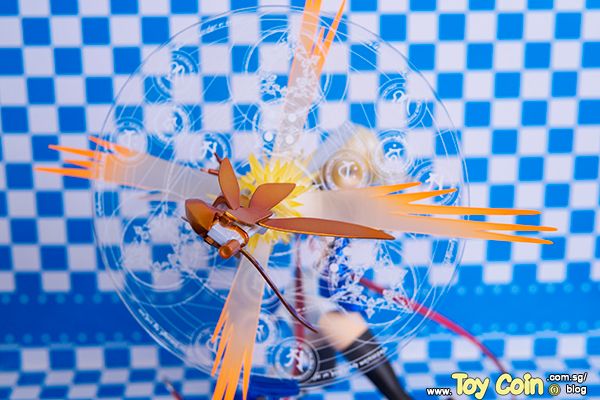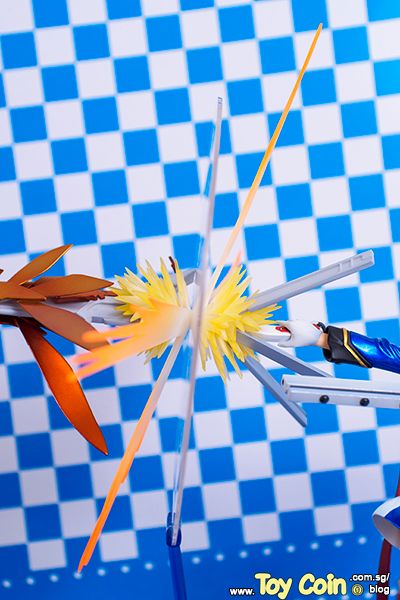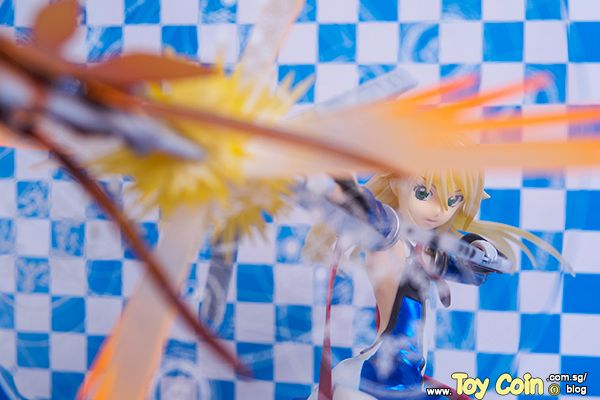 We still have stock for her! Do visit our website if you are looking for her!
Till next figure!
I'm pretty much behind every email that you receive from ToyCoin. Started figure collecting in 2009. Initially wanted to start a hobby with my boyfriend (who is concurrently my husband) and found out that he's a collector of all sorts. I figured I need to start collecting something too, and into the world of Nendoroids I dive. I love pretty things and I find figurines really attractive. Regardless of anime as long as the figure is attractive I'm drawn to it. It's like a natural reaction to me.

I also blog most of the stuff here, along with my editor Jerry and my photographer Keith. 🙂